Moves to cut pay rises for railway workers could spark national strikes in the industry, a union leader has warned.
Mick Cash, general secretary of the Rail, Maritime and Transport (RMT) union, launched an attack on Transport Secretary Chris Grayling over attempts to "cap" wage rises.
The minister said last month he wanted pay increases to be linked to CPI inflation rather than the higher RPI figure.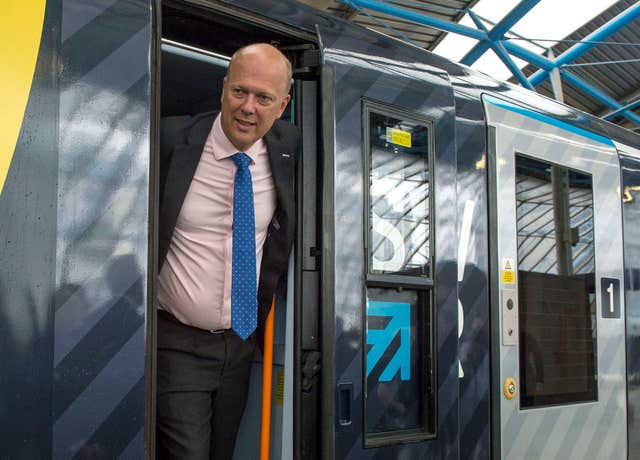 Mr Cash will tell a fringe meeting at the TUC Congress in Manchester: "Chris Grayling has made it crystal clear that he intends to try and impose a nationwide pay cap on RMT members linked to the bogus CPI inflation figure.
"Any such move would rob workers of thousands of pounds across Network Rail, the train operating companies and quite possibly London Underground as well.
"The CPI measure Grayling is promoting doesn't even take into account the cost of a roof over your head and if he seriously thinks that our members are going to take the hit to their pay for his incompetence and the greed of the train companies he has got another think coming.
"RMT will be mobilising a national campaign to smash the pay cap which will include the use of co-ordinated industrial action if required to protect and enhance our members' pay and conditions."