Russia's top diplomat lashed out at the US and the West on Saturday, describing them as self-interested defenders of a fading international order, but he did not discuss his country's war in Ukraine in his speech to the UN General Assembly.
Foreign Minister Sergey Lavrov said: "The US and its subordinate Western collective are continuing to fuel conflicts, which artificially divide humanity into hostile blocks and hamper the achievement of overall aims.
"They're doing everything they can to prevent the formation of a genuine multipolar world order."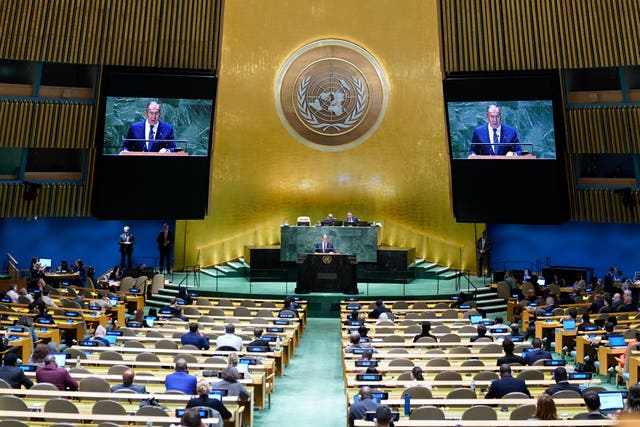 "They are trying to force the world to play according to their own self-centred rules," he said.
As for the 19-month war in Ukraine, he briefly recapped some historical complaints going back to the 1991 breakup of the Soviet Union but didn't delve into the current fighting.
For a second year in a row, the General Assembly is taking place with no end to the war in sight.
A three-month-long Ukrainian counter-offensive has gone slower than Kyiv hoped, making modest advances but no major breakthroughs.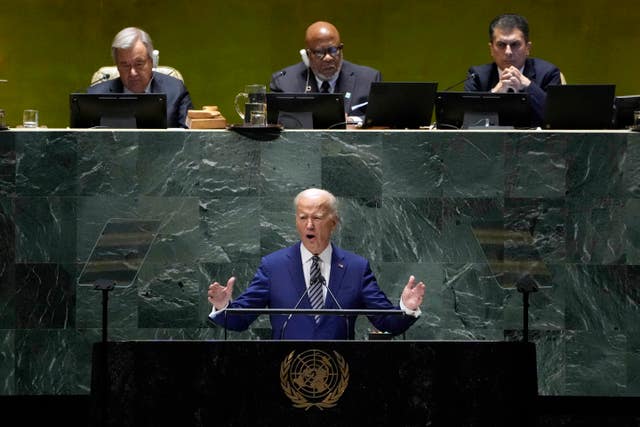 Under assembly procedures that give the microphone to presidents ahead of cabinet-level officials, Mr Lavrov spoke four days after Ukrainian President Volodomyr Zelensky and US President Joe Biden.
Mr Zelensky accused Russia of "weaponising" food, energy and even children against Ukraine and "the international rules-based order" at large.
Mr Biden sounded a similar note in pressing world leaders to keep up support for Ukraine: "If we allow Ukraine to be carved up, is the independence of any nation secure?"
Both Mr Lavrov and Mr Zelensky also addressed the UN Security Council on Wednesday but didn't actually face off.
Mr Zelensky left the room before Mr Lavrov came in.