A bus carrying Hindu pilgrims to a shrine in Indian-controlled Kashmir skidded off a bridge into a Himalayan gorge on Tuesday, killing at least 10 people and injuring 55, police said.
The bus was on its way to Katra from Amritsar in the northern state of Punjab when it fell into the gorge near Jammu, police said.
Police officer Chandan Kohli told reporters the bus was overloaded. He said the dead were from India's eastern Bihar state.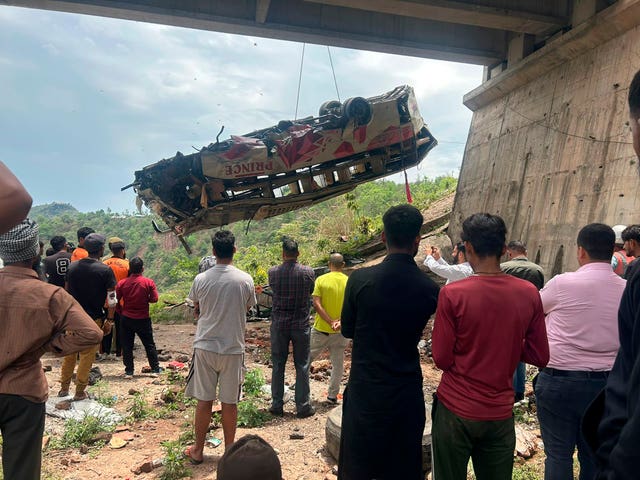 The shrine of Vaishno Devi in Katra is highly revered by Hindus and hundreds of thousands visit it every year.
India has some of the highest road death rates in the world, with thousands of people killed and injured annually.
Most crashes are blamed on reckless driving, poorly maintained roads and old vehicles.