A Hong Kong court has rejected a publisher's request to terminate his national security trial, pressing ahead with a landmark case seen as part of Beijing's crackdown on the city's pro-democracy movement.
Jimmy Lai, the 75-year-old founder of the now-defunct newspaper Apple Daily, faces up to life in prison if convicted under a Beijing-imposed national security law.
His lawyers earlier filed an application to halt the trial, raising concerns that his case was being heard by three judges approved by the city's leader, instead of a jury.
When Hong Kong returned to China in 1997, it was promised that trials by jury, previously practiced in the former British colony, would be maintained under the city's constitution.
But in a departure from the city's common law tradition, the security law allows no-jury trials for national security cases.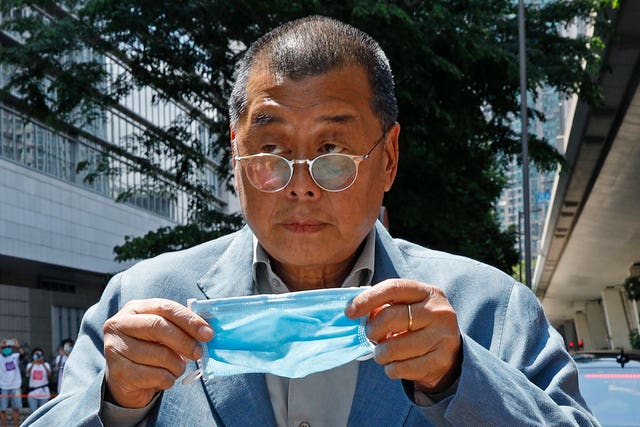 On Monday, Judges Esther Toh, Susana D'Almada Remedios and Alex Lee unanimously rejected Lai's request, saying there was no reason to believe they "would be biased, actually or apparently, against" him.
The national security law was enacted in June 2020 following months of anti-government protests calling for an investigation into police conduct during the unrest and universal suffrage.
It outlaws secession, subversion, terrorism and foreign collusion to intervene in the city's affairs, and has been used to stamp out dissent.
Lai is accused of conspiring with others to call for sanctions or blockades, or engage in hostile activities, against Hong Kong or China.
He also faces a charge of collusion with foreign forces to endanger national security, and a separate sedition charge under a colonial-era law that is also increasingly used to crush the opposition.
Under the security law, the secretary for justice may direct national security cases to be tried without a jury if state secrets need to be protected, foreign forces are involved, or if the personal safety of jurors needs to be protected.
In such cases, they will be heard by a panel of three hand-picked judges.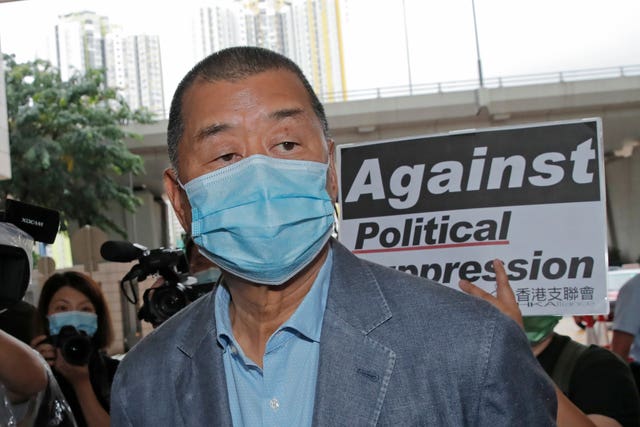 Earlier this month, Robert Pang, one of Lai's lawyers, pointed to the lack of transparency in the appointment of the judges, saying that might affect the public's confidence in the judiciary and the judicial process.
Mr Pang also alleged the executive's move to block British lawyer Timothy Owen from representing Lai could be fairly described as "persecution".
In the ruling on Monday, the judges disagreed that the city's leader had a complete free rein in their selection. They said that judicial officers are appointed by the city's leader upon the recommendation of an "independent advisory body".
They said there was also no evidence to show that the committee for safeguarding national security, which blocked Mr Owen from defending Lai, was acting in bad faith.
They added that a person has no right to insist on being represented by a lawyer who does not have a general right to practice in Hong Kong.