The White House said it now estimates that just since December Russia has suffered 100,000 casualties, including 20,000 killed, as Ukraine has rebuffed a heavy assault by Russian forces in the east of the country.
In what has become a grinding war of attrition, the fiercest battles have been in the eastern Donetsk region, where Russia is struggling to encircle the city of Bakhmut in the face of dogged Ukrainian defence.
White House National Security Council spokesman John Kirby said the US estimate is based on newly declassified American intelligence.
He did not detail how the intelligence community derived the number.
General Mark Milley, the chairman of the Joint Chiefs of Staff, said in November that Russia had suffered well over 100,000 killed or wounded in the first eight months of the war.
The new figures suggest that Russian losses have dramatically accelerated in recent months.
Troops from Russia's Wagner mercenary group and other forces are fighting Ukrainian troops house-to-house to try to gain control of what has become known as the "road of life" – the last remaining road west still in Ukrainian hands, which makes it critical for supplies and fresh troops.
Both sides have cited gains in recent days.
Mr Kirby said nearly half those killed since December are Wagner forces, many of them convicts who were released from prison to join Russia's fight.
He said the Wagner forces were "thrown into combat and without sufficient combat or combat training, combat leadership, or any sense of organisational command and control".
The White House has repeatedly sought to highlight the cost – both human and weaponry – to Russia of Bakhmut, which it argues has limited strategic importance to the overall trajectory of the war.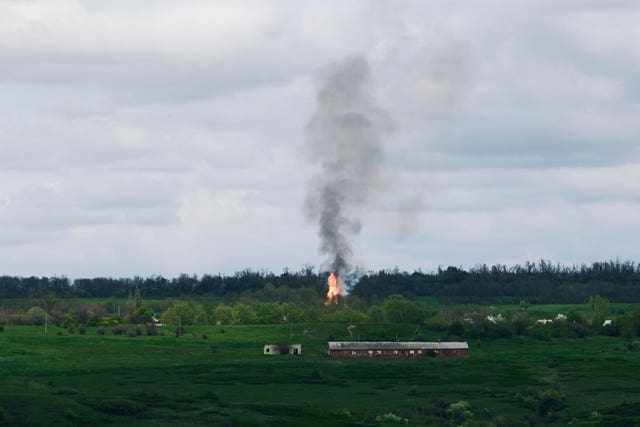 Some analysts, however, note that taking control of Bakhmut could be helpful to Russian efforts to advance on the larger cities of Kramatorsk and Sloviansk in the Donetsk region.
Mr Kirby said the Russian casualty count for "this little town of Bakhmut" was in line with some of the fiercest periods of fighting during the Second World War, including the Battle of the Bulge, the last major German offensive campaign on the Western Front, and the Guadalcanal campaign, the first major Allied offensive against Japan.
"It's three times the number of killed in action that the United States faced on the Guadalcanal campaign in World War Two and that was over the course of five months," Mr Kirby said.
Colonel General Oleksandr Syrskyi, the head of Ukrainian ground forces, said that Russia continued to exert "maximum effort" to take the city but that it so far had failed.
"In some parts of the city, the enemy was counter-attacked by our units and left some positions," he said.
Mr Kirby declined to say how many Ukrainian troops have been killed or wounded in the fighting.
Gen Milley said in November that Ukrainian casualties were probably also about 100,000.