At least 16 people were killed and 16 others injured when a massive landslide buried dozens of homes in an Andean community in central Ecuador, the country's emergency response agency said on Monday.
Ecuador's risk management secretariat said seven people remain missing hours after the landslide on Sunday in Alausi, about 137 miles south of the capital, Quito.
The agency estimated that 500 people and 163 homes were affected by the disaster, which also destroyed a portion of the Pan-American Highway.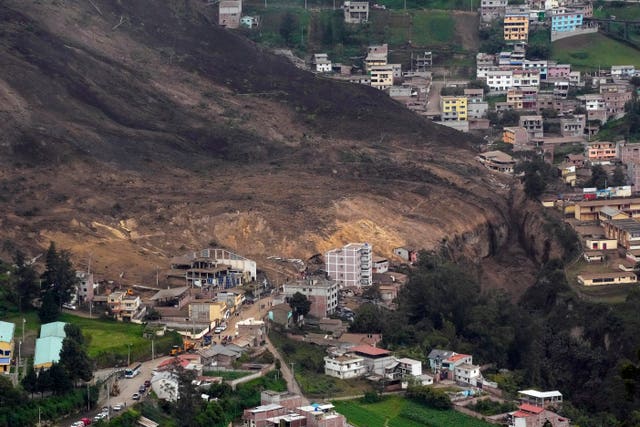 The governor of Chimborazo, Ivan Vinueza, told The Associated Press that some of the injured have been taken to area hospitals.
He said residents and rescuers have been ordered to evacuate the area due to the imminent risk of new landslides.
Residents told local media they heard tremors on the mountain before the landslide, which is estimated to be about 490 feet wide.
Firefighters from half a dozen cities were sent to the area to help.