Theresa May's defacto deputy has told Tories plotting against her they should instead rally behind the Prime Minister in the "national interest".
Cabinet Office minister David Lidington praised Mrs May's resilience in carrying out the "absolutely back-breaking job" of delivering a Brexit deal for the United Kingdom.
The Prime Minister has faced increased speculation about her future after key figures, including Brexit secretary Dominic Raab, dramatically quit her Cabinet because they could not support the proposed withdrawal deal.
Meanwhile, several Tory MPs have submitted letters of no confidence in Mrs May as Conservative leader, with sources now indicating the number sent to Sir Graham Brady, the chair of the backbench 1922 Committee, may be nearing the 48 needed to trigger a leadership challenge.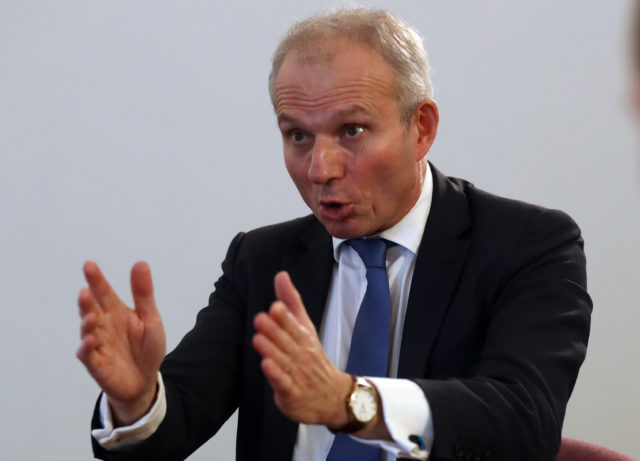 Speaking to journalists in Edinburgh on Friday, Mr Lidington laughed off the suggestion he is being lined up to replace Mrs May as a caretaker prime minister.
He said: "I think anybody who works closely with the Prime Minister as I do learns what an absolutely backbreaking job that is.
"I am, with each day that passes, so impressed with the Prime Minister's resilience and strength of character.
"I sometimes wonder what it is that makes her get up in the morning and come in and face the disobliging headlines and cartoons that you sometimes produce.
"It's a very old fashioned sense of public service and public duty.
"She's not somebody who goes in for grandstanding or showboating for media opportunities. She's there for a very decent old fashioned sense of public duty."
He insisted: "I would say to people who are plotting against her, this is a woman who is intensely patriotic, intensely dutiful, who is doing her utmost for families and businesses in every corner of this country.
"They haven't got a better alternative plan available to the one she has worked on and they should rally behind her because that's what the national interest asks of them."